Heyo everyone! Here for a quick update.
Secret's animations have been been completed, and it's just a matter of finishing tying up some scenes for it. Wishful Simping has completed Secret's theme, and it will be based around a "funky" genre. AmHidden has finished the art for the upcoming threesome scene.
With that, next week's focus will be on breaking up, meshing, rigging, and animating the new threesome scene! It seems Ruth has more "rituals" up her sleeve.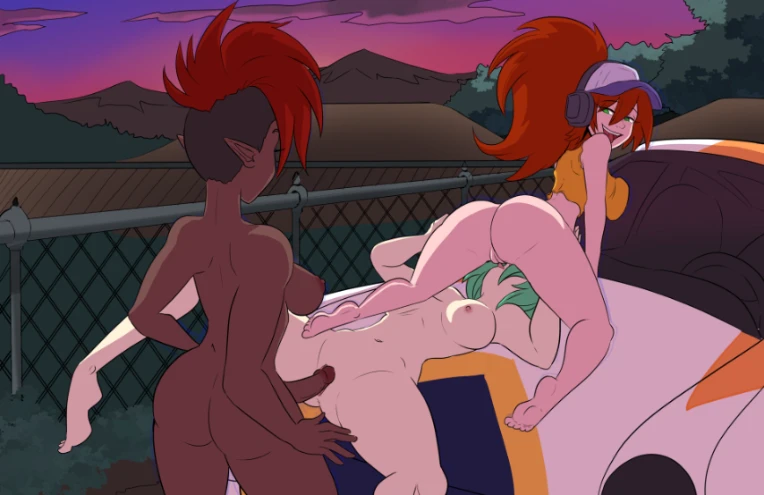 The layering is off in places, as this a positional reference, for the animation, but it should give a good idea of what's to come for it.
I'll catch you all next week! Thanks for keeping up with SpunkStock!
-Regulus